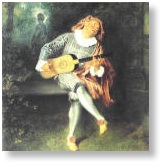 A LONGAY CONSERVATORY OF GUITAR DOCUMENT / UPDATED: FEBRUARY 21, 2010
Since 1983, the Longay Conservatory of Guitar has brought quality music education to the Santa Clara Valley. LCG has earned an outstanding local, national and international reputation for musical excellence. The school offers a variety of educational opportunities for individual, adult instruction as well as that for children, parents and teachers through the Suzuki approach.
private instruction
LCG enjoys a long tradition of offering outstanding instruction by the highest possible educational standards in a friendly and supportive environment. Our degreed instructors are highly trained in a systematic approach to the guitar.
The approach emphasizes...
Solid, accurate and effortless technique
The production of a beautiful tone
Expression and interpretation
Comprehensive and diversified repertoire
Sight-reading skills
Opportunities for ensemble participation.
In addition, the school continues to feature master-classes with world renowned artists such as David Russell, George Sakellariou, Roland Dyens and Scott Tennant!
What kind of student are you?
You have the choice of two different tracks for adult lessons. Establishing clarity about the intent for studying classical guitar beforehand is helpful in creating an enjoyable and productive relationship between the student and the instructor.
casual track The first is the casual track, with the understanding between the instructor and the student that the lessons and the weekly practicing are for relaxation and enjoyment.
serious track The second track is the more serious one, with the student more intent on progressing through literature, developing solid technique and interpretation, and playing for others. In this track the student will be expected to create and maintain a consistent daily practice schedule, and be prepared for each lesson having worked thoroughly through the practice details outlined by the instructor from the previous week.
Private lessons are scheduled as 30, 45 or 60 minute sessions per week. The exact schedule is arranged with the instructor.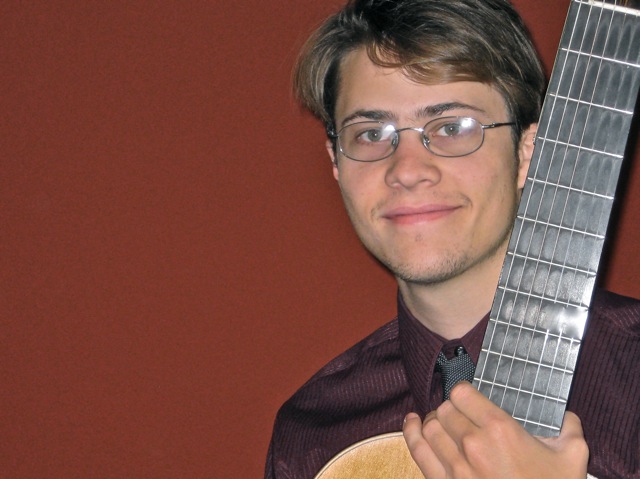 Mason Fish
Mason Fish received his Bachelor's degree as well as a performance certificate from the Eastman School of Music where he studied with renowned guitarist, Nicholas Goluses. Mason has been distinguished by several awards and scholarships for his artistic and scholastic achievements. He is currently pursuing his Master's degree in music performance at the San Francisco Conservatory of Music with Grammy award–winning classical guitarist Sergio Assad.
"Mason Fish is a young artist with a very gifted and sophisticated mind. An accomplished musician, he uses his highly developed skills to serve his instrument of choice, the guitar."
—Sergio Assad
To learn more about Mason Fish please see the Staff page.
Additional Offerings for Adults and Teens
The Conservatory is pleased to present the following offerings to broaden your musical foundation.
Small Group Instruction
In addition to private lessons instruction is available to adults and teens in small groups of 3 to 6 students. Contact the school for availablility and scheduling of these sessions. Instructor : Robert Miller
Guitar Orchestra!
The class is intended to create camaraderie among other guitarists while indulging in the creation of beautiful ensemble music. Instructor : Robert Miller
A carefully sequenced and thorough introduction to music theory, rhythm, solfege and dictation. Instructor : Chris Pratorius
REGISTRATION
Adult Registration Form
Contact the Conservatory by calling (408)343-0933 to arrange a consultation for private lessons and feel free to download an adult registration form in pdf.
Adult Instruction Flyer
You can easily download and print a copy of this Instruction in Classical Guitar in .pdf for future reference.

are now available at LCG
The gift of music is a very intimate one especially when offered to someone who longs to realize their musical potential on the classical guitar. Your gift will be remembered for years to come. These certificates are best suited for beginning or advanced, teenagers and adults. Download the gift certificate order form to learn more.
Need more information about instruction in classical guitar?
If you would like more information about instuction or to set up a consultation with an instructor to determine if our program is right for you, please feel free to contact Kim Buller by phone at (408)343-0933 or send an email to kim@longay.com.
We are looking forward to hearing from you!

---
© 1998 Frank Longay
Although all material at this Web Site is copyrighted,
please feel free to print this page for your personal informational use.
All rights reserved.